Payroll

TaxpayerServices provides "Complete Payroll Services." We specialize in managing all aspects of the payroll process, and we offer a wide range of options to suit the individual needs of your business. From issuing and delivering live paychecks to preparing and submitting the payroll tax returns, you will have peace of mind knowing that your employees and your payroll taxes will always be paid timely and accurately.
What sets TaxpayerServices apart from other payroll service providers?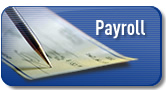 Aside from our dedication to providing expert quality payroll services at affordable rates, we can integrate payroll with a suite of related services, such as
bookkeeping
and
income tax
, which is likely to save you time and money. Also, we don't charge for important extras like optional Direct Deposit & electronic delivery of non-negotiable paystubs. Above all, we will ensure that your payroll is easy and worry-free.
We provide several options for paying and providing information to your employees:
Live Paychecks

- Signature ready checks with detailed paystubs delivered to your business location.

Electronic Paystubs

- Distributable current and
year-to-date earnings records for each employee delivered to your email inbox.

Direct Deposit

- The ultimate in convenience for employees with checking accounts.